SATURDAY – October 19th
7:30 – 10:00 AM
Kiwanis Pancake Breakfast
(Inside the Assembly Building)
9:30 AM
Exhibitor's Arts & Crafts Booths Open
10:00 AM
Children's Inflatables
11:00 AM
Food Court, Beer & Wine Garden, Children's Arts and Crafts Activities
on grounds and inside Assembly Building, Silent Auction
12:00 – 3:00 PM
The Carolina Band
5:00 – 8:00 PM
North Tower Band
SUNDAY – October 20th
8:00 – 10:00 AM
Kiwanis Pancake & Susage Breakfast
(Inside the Assembly Building)
9:00 AM
Children's Inflatables
9:30 AM
Exhibitor's Arts & Crafts Booths Open
11:00 AM
Food Court, Children's Arts and Crafts Activities
on grounds and inside Assembly Building, Silent Auction
12:00 PM
Beer & Wine Garden Opens
1:00 – 4:00 PM
Band Of Oz
3:00 PM
Curator Drawing
CHILDREN'S ARTS AND CRAFTS ACTVITIES
(Inside the Assembly Building)
Saturday….11:00AM – 4:00PM
Sunday….11:00AM – 3:00PM
CHILDREN'S INFLATABLES
Saturday….10:00AM – 5:00PM
Sunday….9:00AM – 4:00PM
SILENT AUCTION
(Inside the Assembly Building)
Saturday….11:00AM – 4:00PM
Sunday….11:00AM – 3:00PM
LIVE ENTERTAINMENT
Saturday….12 noon – 3:00PM    The Carolina Band
Saturday….5:00PM – 8:00PM    North Tower Band
Sunday….1:00PM – 4:00PM    The Band of Oz
KIWANIS PANCAKE BREAKFAST
Saturday….7:30AM – 10:00AM
Sunday….8:00AM – 10:00AM
ARTIST COURT (Over 110 Artists)
Saturday….9:00AM – 5:00PM
Sunday….9:00AM – 4:00PM
FOOD COURT
Saturday….10:00AM – 8:00PM
Sunday….11:00AM – 5:00PM
BEER AND WINE GARDEN
Saturday….11:00AM – 8:00PM
Sunday….12 noon – 4:00PM
All proceeds from the festival go directly to support
the Historical Society of Topsail Island
SATURDAY – October 19th
12 pm – 3 pm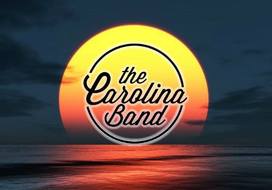 The Carolina Band is a musical entertainment group which was established in 1987. Comprised of seasoned musicians (Shawn, Louria, Jamie, Dan and Mike) whose talents have been enjoyed throughout southeastern and central North Carolina. Devoted fans follow this group to share in their versatility and camaraderie.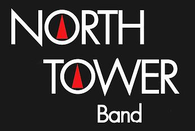 North Tower has been one of the south's great party bands for over 35 years, providing the best in oldies, beach, top 40 and funk. Sizzling brass, super vocals, and a wide ranging repertoire all contribute to making your event a night to remember!
SUNDAY – October 20th
1 pm – 4 pm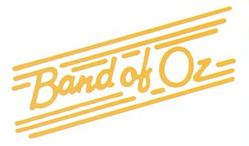 The Band of Oz is one of the most successful groups in the Southeast, and continues to get the very best reviews from the top people in the entertainment business. The band now features a full horn section to total a dynamic eight-member group. They still perform well over two-hundred shows per year for corporate events, festivals, concerts, wedding receptions, and many other public and private events.
Children's Art Activities:
Have your face painted and your hair sprayed a bright color
Decorate visors, doorknob hangers, sunglasses and more
Design necklaces and bracelets with beads
Make colorful sand art
Wild and Exciting Inflatables
A group of the finest artists and crafters anywhere bring their wares to Autumn with Topsail. You'll find jewelry, paintings, pottery, wood carvings, clothing, and much more! Be sure to check out these fine artists when you visit us this year.